Essential Oils for Dancers
Holistic and Preventive Care for a Dancer's Body and Soul with doTerra Essential Oils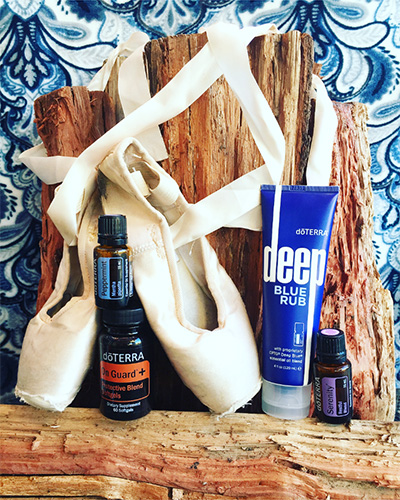 Coming This November - Enroll now and we will notify you when it launches
100% FREE Essential Oil Education Specifically for Dancers with Certified Herbalist and Holistic Life Coach, Amanda Jaramillo


It is very easy to get improper and even dangerous oil information online, as well as end up putting synthetic oils and fragrances on your skin unintentionally. You may even have friends and neighbors that claim to know. Maybe someone has even scared you away from using oils. Or maybe it is just plain overwhelming and you don't know where to start.
We are lucky to have an expert join our team! It was important for us to work with someone with a certification or holistic background.
Amanda exclusively uses doTerra oils (you are always free to modify as you wish). But, know there is good reason she has selected doTerra and you can learn about oil quality, oil sourcing and giving back to communities worldwide in her course modules. No purchases required!
She also shares her favorite oils, products and recipes for dancers all the way down to how to take a proper epsom salt bath. I bet you did not know you were doing it all wrong all this time!
Amanda gives 100% free personal evaluations to help individuals and families transition to a non-toxic lifestyle, including new moms. We hope you enjoy learning about aromatherapy and how oils can benefit you in this toxic world! Even everyday fragrances can be toxic. We look forward to seeing you in the course so you can learn all about it!

Bonus: Be notified of Essential Oil Live Streams Q and A . Ask Amanda anything at all oil related, LIVE!
You can view the course modules by scrolling down. We are still finalizing the course and adding modules.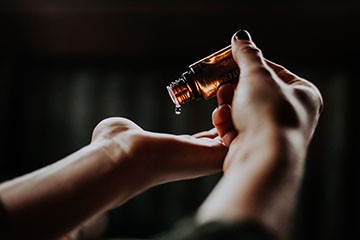 * No purchase necessary and you will not be contacted by Amanda unless you contact her first. This information is for educational purposes only and 100% free to you. Enjoy!
Your Instructor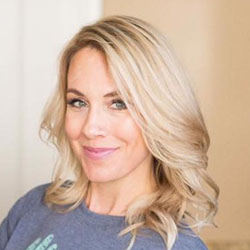 Welcome new friends! Just wanted to take a quick minute to introduce myself. I'm Amanda Jaramillo, thank you so much for sharing this journey to help empower and change lives. I'm obsessed with essential oils and just about anything holistic health related. I will be sharing with you everything from achilles care to how to manage stage fright. I will place a strong focus on how dancers can directly benefit from essential oils and holistic practices in their daily lives in and out of the studio.
Dancers put a lot of stress on their bodies and even their mental health. The intense training and performance schedules put high demands on your body and soul. I can't wait to show you how you can practice self care and preventive care with essential oils.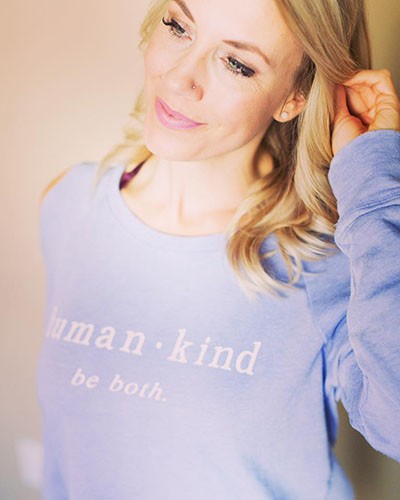 1. I've been a certified herbalist since 2013. Before retiring in 2016 I worked as an independent birth doula and childbirth educator for 10 years. I've been honored to welcome close to a hundred babies earthside. It's still something that I miss and I hold dear to my heart. I also own a placenta encapsulation business.
2. I have two amazing kiddos ages 7 (girl) and 10 (boy) who are the loves of my life, both born at home. They are the reason for everything I do in this world. They give me inspiration to continue my quest to help others every day.
3. I've been living holistically for over 10 years now. I became hyper aware of all the toxins in our food, body products and enviroment after becoming pregnant with my first baby and quickly began implementing changes in my lifestyle.
4. Growing up I rode and showed horses as a hunter/jumper. Yep, that means I jumped my horse over the big fences.
5. I grew up in a very poor neighborhood in El Paso, TX. Learned many life lessons during those years. I honor and appreciate all the struggles as it's made me who I am today.
6. I love working out and believe staying fit is an important piece to whole body wellness.
7. I'm a researcher by nature which means I've spent thousands of hours researching everything that has peaked my interest when it comes to health.
8. I LOVE music so much!!! It gives me life. I have a very diverse library of music that I listen too. Janis Joplin is my spirit animal.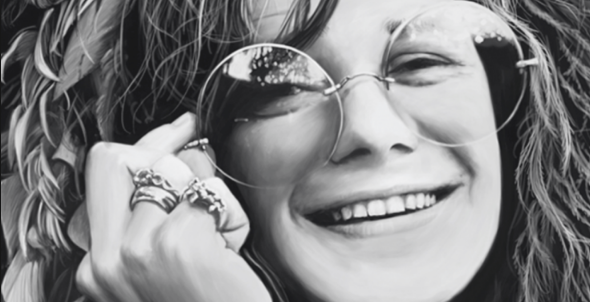 9. I'm an empath which means I feel everything and everyone. This can be difficult at times but gives me the ability to empathize and comfort those in times of need.
10. I have a HUGE heart for helping people on their health journey. It literally brings me so much joy!