Enrollment closed on 8/31/19.
If you are not on our email list then join the waitlist HERE!


Learn to turn like a pro… ONLINE with Master Ballet Academy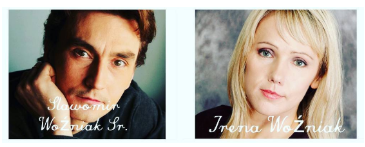 "We will teach you the same step by step corrections for turns that we teach to our award winning students!"
Internationally recognized, award winning dancers, have trained with Slawomir and Irena Wozniak at Master Ballet Academy. You can now learn online, anywhere from this World-Renowned Studio located in Scottsdale, Arizona.
Complete more turns
Stop falling out of turns
Turn consistently in competition
Create the foundation for amazing Fouettés
Go back to the basics and eliminate bad habits
Turn well on both sides
Option to submit a personal video for evaluation by Master Ballet Academy Staff (after course completion only)
Suitable for teachers and students of all ages (beginners through advanced).
Get the insider info! Access to the same corrections we give our award winning students!


Your Instructor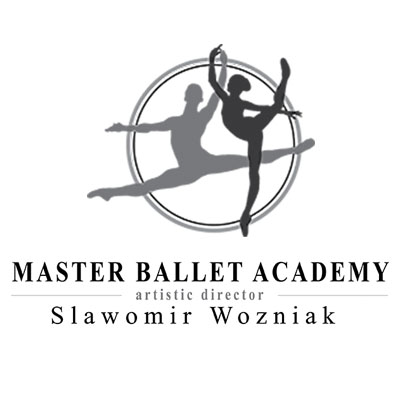 ---
Bios
Slawomir Woźniak
Now well known throughout the professional ballet community all over the world, Slawomir first joined the ballet of the National Opera in Warsaw as a first soloist in 1991. From 2000-2011 he was a principal dancer with the company. In Warsaw he performed all leading male parts and also gave guest performances at many theaters in Poland and abroad. He was a Guest Artist with Bulgarian National Ballet, Greek National Ballet, Arena Di Verona Ballet and many others. In 2000 Slawomir Woźniak graduated from the Ballet Pedagogy at the Frederic Chopin Academy of Music in Warsaw. For many years he had conducted dance courses for young Americans during Summer Intensive programs.
Together with his American partner Kathleen Arcierci, he won a bronze medal at the Third International Ballet Competition in New York in 1990. In 1993 Mr. Woźniak won a bronze medal at the First International Ballet Competition in Nagoya, Japan. Slawomir Woźniak was also a Jury Member for Polish International Ballet Competition in Gdansk, Poland.
Slawomir, along with his wife (Irena) and 2 sons (Michael and Slawomir Jr) moved the the United States in 2007 and founded Master Ballet Academy in Scottsdale, AZ. The academy attracts exceptionally talented students from all over the world. Under the guidance and instruction of the Woźniaks many of these students win top awards and scholarships from Youth America Grand Prix, Moscow International Ballet Competition (IBC), USA IBC, Varns IBC, World Ballet Competition, American Dance Compettion IBC and more. Many of the young, up and coming, MBA students already perform lead roles with the Phoenix Ballet at the Orpheum Theatre and perform as guest artists nationally and internationally each year.
Irena Woźniak
Irena Woźniak started her ballet training at the age of eleven in Gdansk, Poland, at the State Ballet School. At age sixteen, while Irena was still a student, she was asked to dance with the Professionals in Opera Baltycke's, production of Snow White. Irena had the opportunity to train under some of the world's most esteemed Dancers and Teachers including; Nathalie Bessmertnova, Yuri Grigorovich, Cynthia Harvey, Pierre Lacotte, Natalia Makarova, Lorca Massine, and Irek Mukhamedov, all of whom inspired Irena with an incredible passion for ballet. Irena graduated with high honors after performing and touring in many concerts and galas throughout Europe.
After graduating, Irena received the position of soloist at Wroclaw Opera House in Poland. It was there that she met her husband, Slawomir, as they performed leading roles together, such as Cinderella, Swan Lake and Giselle. Their performance in Swan Lake left an unforgettable impression on all those who were fortunate enough to see it. Irena performed in a host of other ballets including: La Gitana, D'Artagnan and The Three Musketeers, Chopiniana – Les Sylphides, Sleeping Beauty, Romeo and Juliet, and The Nutcracker.
In 1988 Irena joined the Teatr Wielki in Lodz, Poland, along with Slawomir, where they both performed in all of the company's Repertories and Tours throughout Europe. A few years later, in 1991, Irena joined the Warsaw National Opera House as soloist and she danced with the company until her retirement which brought her to the Valley of the Sun. She moved to Phoenix in 2007 with her husband, while her two sons, Slawomir Jr. and Michal, were training on full scholarships in New York City at American Ballet Theatre.
Since living in Phoenix, Irena has trained hundreds of young dancers at Master Ballet Academy, the studio she owns and operates with her husband Slawomir. Since 2007 her accomplishments as a ballet instructor include training her students for international ballet competitions in Berlin, China, San Diego, Florida, and New York in which they have placed with medals and scholarships. Irena instills in each of her students, her love for ballet, and she passes along her own training and performance experiences. Irena inspires her students with her passion, attention to detail, knowledge of classical ballet, and understanding of expression. All of these qualities make Irena one of the most sought after Instructors in Phoenix.
Course Curriculum
Welcome - Please read all sections
Available in days
days after you enroll
Exercises for strength that will help improve pirouettes - Can do at home
Available in days
days after you enroll
Frequently Asked Questions
When does the course start and finish?
The course starts February 1st, 2019 and never ends! It is a completely self-paced online course - you decide when you start and when you finish.
How long do I have access to the course?
You'll have access for the lifetime of the course (even if we stop selling it), for as long as Academy for Dance, LLC is in operation and GUARANTEED access for AT LEAST one year after you enroll regardless!" After enrolling, you have unlimited access to this course - across any and all devices you own. Watch it as many times as you like. If you have failed payments on a payment plan for a course this will cause you to be unenrolled.
Can I get a personal evaluation of my pirouettes from MBA Faculty?
This will be offered as a separate purchase and you have to have completed the course training first.
Will it work for me?
If you are coachable, focused and work on the corrections you will improve. Don't be upset about the results you didn't get from the work you didn't do. You must practice and apply the corrections and take the course as seriously as you would an in person class. Your only limits are you =) You can do it!
How is this course different?
It is exclusive and not available anywhere else. You cannot get this training from Master Ballet anywhere else online. You now have exclusive access to two of the most in demand coaches in the country!
Can I download the videos?
No, in order to protect the course content and IP you may stream the videos online but you cannot and should not download them.
Are Refunds Available?
With this course we do not offer refunds due to the nature of the content and unique Intellectual Property.
Where should I do the exercises?
To avoid injury it is critical that you always practice exercises on appropriate flooring with proper support (i.e. studio floors with a ballet barre). Unacceptable flooring includes, but is not limited to carpet, tile, and concrete. Portable dance floors are suitable when placed on a level/flat surface completely away from any items, such as furniture, that you can come in contact with. In a studio is the best way, Suggested footwear are proper and correctly fitted ballet slippers. Common ballet class attire, such as leotards, that allow for range of motion should be worn.