How it works
You will receive a welcome email with instructions and with a link to a form to fill out. The link can also be found inside the course curriculum area on a document.
Submit a 3-5 minute video of barre, center work, a variation or contemporary piece.
Miss Barbara will thoroughly review the video and fill out the shared feedback form in google docs (this takes approximately 20-40 minutes).
You will schedule a personal Skype or Zoom meeting to go over the feedback once you see it has been updated/completed.
Please allow 10-14 days for feedback to be complete.
Please schedule your online consultation within 30 days of receiving your feedback form so the content is still fresh in her mind.
You may get feedback on one or both of the categories below depending on which pricing plan you choose. For feedback on both Technique and Artistry your session time is extended from 15 to 20 minutes per session. Price reflects additional personal time to critique both areas on the feedback form as well.
Based on her expert and artistic opinion, Miss Barbara will focus more on those skills that need more attention within each catagory.
Technique
Turn Out
Foot Work
Turns
Jumps
Port de Bras
Extension
Elevation
Control
Balance
Placement/Alignment
Dynamics
Artistic
Upper Body
Epaulement
Expression
Artistry
Style
Musicality/Phrasing
Presentation
Energy
Dynamics
Arm Position
Benefits of working One on One
You get ALL the attention. Barbara can hone in on your individual needs.
You can talk to her about your goals and she can help you develop emotionally as a dancer.
If you are top of your class Barbara can challenge you.
If you are behind she can help you catch up and see where you are falling short.
Barbara will make you feel comfortable but still push you.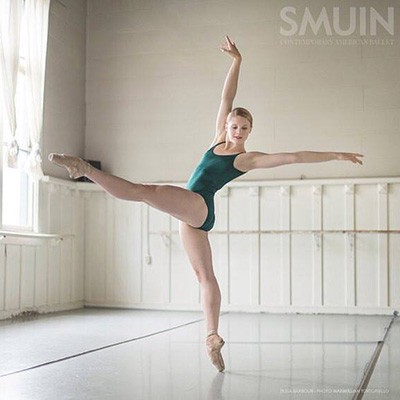 "Barbara Chatelain invested in my life and always wanted to see me grow. She saw the best in me and taught me to chase my dream with passion and perseverance."
Tessa Barbour - Smuin Ballet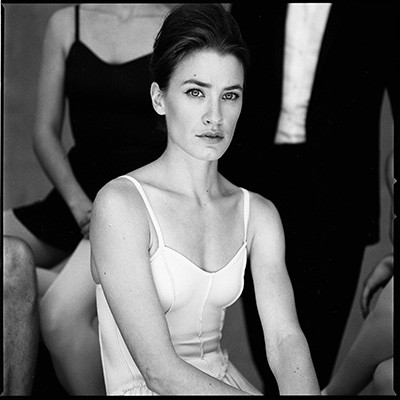 "Barbara has been a force in my life. She has a refined approach to working on technique and has helped me a great deal with my footwork and musicality with a focus on always maintaining grace and poise within the athletic demands of choreography. But Barbara goes far beyond that, she is a mentor who understand the challenges facing dancers at all points in their career and encourages and in the gentlest of ways helps you to access your ultimate dream and pursue that without question."
Teresa Farrell - American Contemporary Ballet Company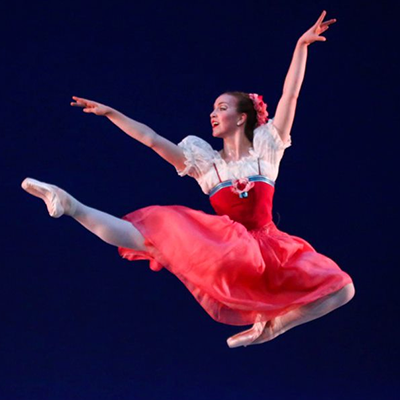 "Studying under the very generous and patient Ms. Barbara has opened my eyes to many technical aspects of ballet I hadn't previously thought of or understood. I thought breathing, for instance, was just something we as humans do instinctively, every day, every few seconds. But ah! Barbara explained and demonstrated to the class that breathing is actually a tool we can and should use in our movement. Being conscious of our breath allows us to find rhythm in our steps, power in our jumps, and freedom in our bodies to express to their fullest capabilities. With all this expression and freedom comes the equally important idea, and hopefully eventual execution, of cleanliness in our dancing. The thought of texture in a step is another idea to which Barbara opened my eyes. In something as "simple" as a tendu we can find a rhythm, regardless of tempo, that shows two clear positions- the tendu out and a clean fifth position, making such a simple thing dynamic and exciting! I find tremendous fulfillment in remembering Barbara's teachings and applying them to my work everyday in class. I'm very lucky and grateful to have such an accomplished and knowledgable woman as a teacher and mentor."

Ahna Lipchink - San Diego Ballet Company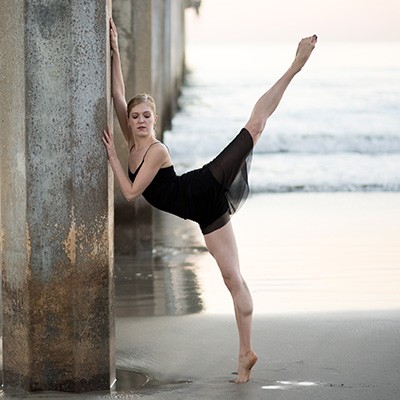 1000 Words Photography by Ryan Orion
"I feel so fortunate to have trained with Barbara. It was such a blessing to be exposed to the beauty of the Balanchine technique in her classes. She really helped me understand the stylized differences between Balanchine technique and the other training I had experienced growing up. Barbara assisted me with the effectiveness of my roll down from pointe, the emphasis in style and musicality during my petit allegro, and the importance of keeping my port de bras fluid in the midst of challenging lower body movement. She also helped me improve my pirouettes by focusing on a quick spot and lifting up at the end."

Kristen Toher - American Contemporary Ballet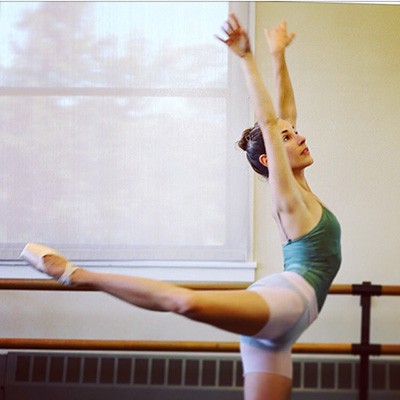 "Barbara's attention to detail at barre gets you moving very quickly by the time center begins! The demand for precise, quick and clean footwork is something that has really kept me aware of my technique. Barbara has given me exercises for turn out and ankle mobility that I try to use during company class. One specific exercise starts with a tendu front, leading your pinky toe down and back to demi pointe like you're about to close fifth, then pointing it out to a full tendu again. This excise can also be done in small circular motions from pointe to demo pointe. This exercise in repetition is very effective. I love that she plays with the music during center, it really makes me want to listen to all of the different ways it can be interpreted! Barbara's encouragement is refreshing and really makes you want to go for it."

Emily Devito - San Diego Ballet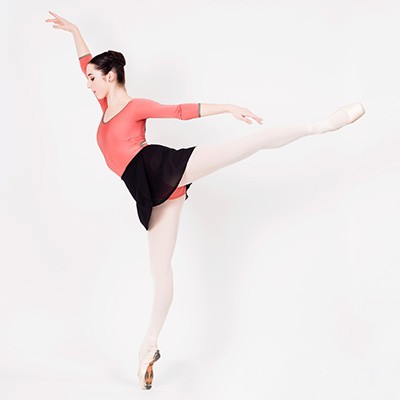 "I have worked with Barbara for over 7 years. She has been with me since I was learning fouetté preparations at barre! Barbara is a special teacher. She came to every performance possible and is still a life line for me today. During my process of auditioning for professional companies I often have direct communication with Barbara while I am on site. If you have not read her bio, I would suggest that you do. Barbara has a very interesting background and for me to be able to train directly with someone that was taught by George Balanchine himself is just unreal! I know that I am a better dancer today thanks to my time with Barbara. I would probably still be holding my breath to this day if not for her. It's so important to be able to train under various teachers and I cannot thank her enough for her contributions and genuine concern for my well being as a dancer. Barbara has believed in me since day one and could see my full potential beyond my bent knees when I was 12. If you have the chance to work with her... take it!"
Robbie Downey - Phoenix Ballet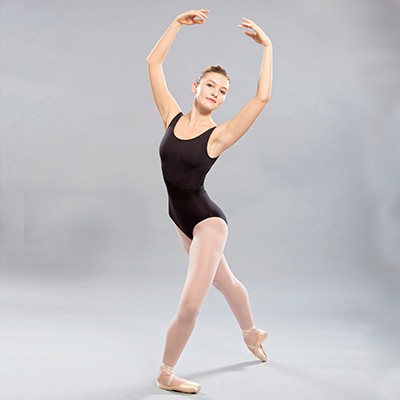 "I feel so lucky to have been able to study with Barbara for most of my ballet training. She has an acute understanding of movement through music and helped me develop my musicality. Her NYCB background is evident by her speedy footwork, expansive movements, and spot-on musicality. These are all qualities she brought out in my dancing - allowing me to move in ways I had only dreamed of. Her enthusiasm, kindness, and personal knowledge were invaluable components of my early dance education. I will forever be indebted to Barbara."
Ruby Kernkamp - Boston Ballet School and Richmond Ballet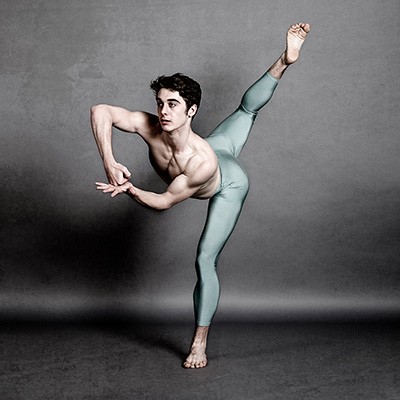 "Barbara Chatelain is an amazing ballet teacher. I trained under her when I was 18 years old, and her knowledge and experience is apparent in her teaching methods. While working with Barbara, she helped me a lot with dynamics within dance. She helped me explore different way of accenting my dancing, which I still use and remember to this day. She is a wonderful teacher and mentor and I'm very grateful for her wisdom and guidance."
Peter Kurta - BalletMet