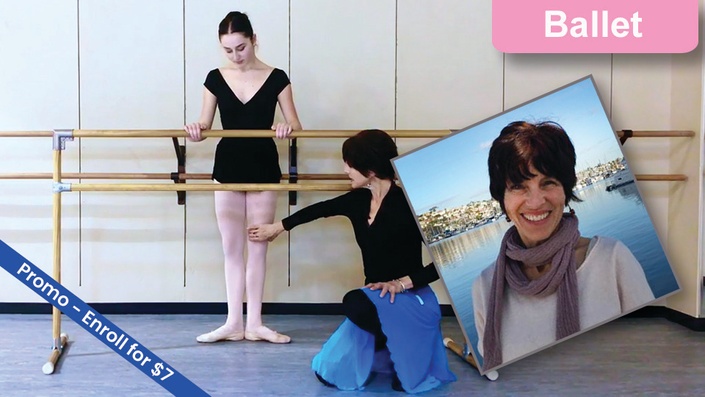 Intro to Adult Beginner/ Late Starter Ballet with Barbara Seibert-Chatelain
Introduction to starting ballet as an adult or late starter teen - Just $7

Adult Beginner/Late Starter is a course designed to help you learn the basics of ballet and feel comfortable going in to your first ballet class. We will cover, alignment, basic positions, port de bras, correct placement, beginning barre exercises and classroom etiquette. You will learn how to stand correctly, how to hold your arms, head and hands, and master the basic barre exercises. As you gain confidence, you will also gain strength, stretch and flexibility. Not to mention, ballet makes you feel beautiful! It's for everyone of any age.
Ballet exercises can help with flexibility, mobility in joints, stretch, turnout, memory, stamina and confidence. Watch the Pre Pointe and Beginner Pointe courses to get an idea of all the different exercises you can do. Have patience with yourself and enjoy the movements and remember, practice makes a strong and beautiful dancer!
You can start ballet at any age.
Don't worry about going pro just do your best and have fun.
Dance is fun way to stay healthy, be artistic and try something new.
More people than you think take adult class and most of them are just like you!
Start now because in 2 years you might say, "Where would I be if I had started 2 years ago?"
Check out the FAQ below.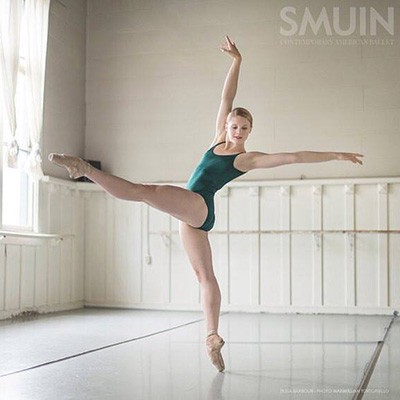 "Barbara Chatelain invested in my life and always wanted to see me grow. She saw the best in me and taught me to chase my dream with passion and perseverance."
Tessa Barbour - Smuin Ballet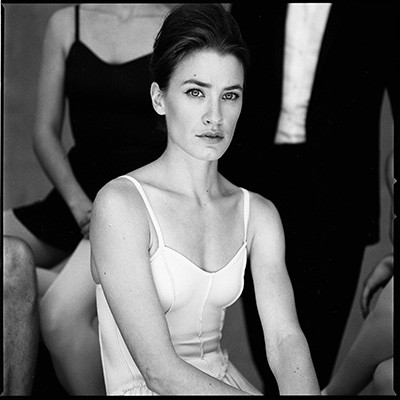 "Barbara has been a force in my life. She has a refined approach to working on technique and has helped me a great deal with my footwork and musicality with a focus on always maintaining grace and poise within the athletic demands of choreography. But Barbara goes far beyond that, she is a mentor who understand the challenges facing dancers at all points in their career and encourages and in the gentlest of ways helps you to access your ultimate dream and pursue that without question."
Teresa Farrell - American Contemporary Ballet Company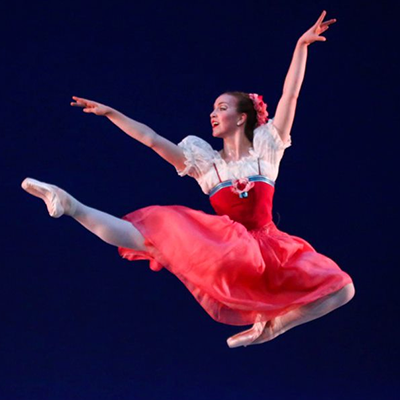 "Studying under the very generous and patient Ms. Barbara has opened my eyes to many technical aspects of ballet I hadn't previously thought of or understood. I thought breathing, for instance, was just something we as humans do instinctively, every day, every few seconds. But ah! Barbara explained and demonstrated to the class that breathing is actually a tool we can and should use in our movement. Being conscious of our breath allows us to find rhythm in our steps, power in our jumps, and freedom in our bodies to express to their fullest capabilities. With all this expression and freedom comes the equally important idea, and hopefully eventual execution, of cleanliness in our dancing. The thought of texture in a step is another idea to which Barbara opened my eyes. In something as "simple" as a tendu we can find a rhythm, regardless of tempo, that shows two clear positions- the tendu out and a clean fifth position, making such a simple thing dynamic and exciting! I find tremendous fulfillment in remembering Barbara's teachings and applying them to my work everyday in class. I'm very lucky and grateful to have such an accomplished and knowledgable woman as a teacher and mentor."

Ahna Lipchink - San Diego Ballet Company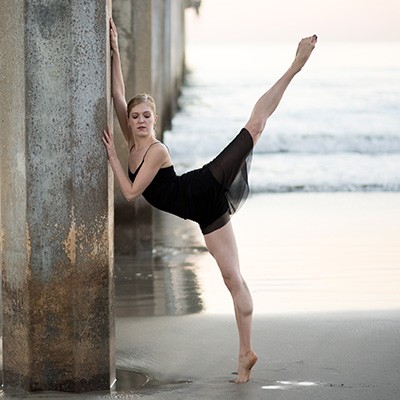 1000 Words Photography by Ryan Orion
"I feel so fortunate to have trained with Barbara. It was such a blessing to be exposed to the beauty of the Balanchine technique in her classes. She really helped me understand the stylized differences between Balanchine technique and the other training I had experienced growing up. Barbara assisted me with the effectiveness of my roll down from pointe, the emphasis in style and musicality during my petit allegro, and the importance of keeping my port de bras fluid in the midst of challenging lower body movement. She also helped me improve my pirouettes by focusing on a quick spot and lifting up at the end."

Kristen Toher - American Contemporary Ballet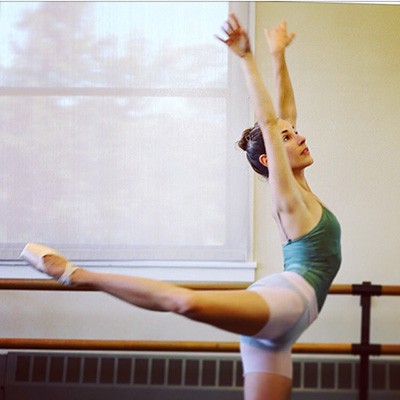 "Barbara's attention to detail at barre gets you moving very quickly by the time center begins! The demand for precise, quick and clean footwork is something that has really kept me aware of my technique. Barbara has given me exercises for turn out and ankle mobility that I try to use during company class. One specific exercise starts with a tendu front, leading your pinky toe down and back to demi pointe like you're about to close fifth, then pointing it out to a full tendu again. This excise can also be done in small circular motions from pointe to demo pointe. This exercise in repetition is very effective. I love that she plays with the music during center, it really makes me want to listen to all of the different ways it can be interpreted! Barbara's encouragement is refreshing and really makes you want to go for it."

Emily Devito - San Diego Ballet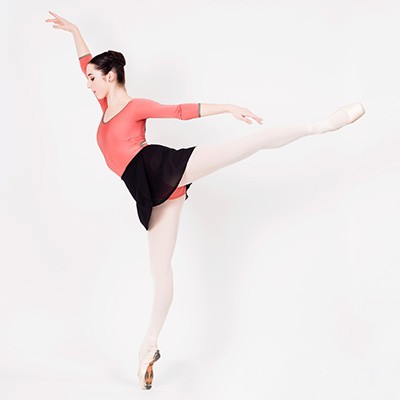 "I have worked with Barbara for over 7 years. She has been with me since I was learning fouetté preparations at barre! Barbara is a special teacher. She came to every performance possible and is still a life line for me today. During my process of auditioning for professional companies I often have direct communication with Barbara while I am on site. If you have not read her bio, I would suggest that you do. Barbara has a very interesting background and for me to be able to train directly with someone that was taught by George Balanchine himself is just unreal! I know that I am a better dancer today thanks to my time with Barbara. I would probably still be holding my breath to this day if not for her. It's so important to be able to train under various teachers and I cannot thank her enough for her contributions and genuine concern for my well being as a dancer. Barbara has believed in me since day one and could see my full potential beyond my bent knees when I was 12. If you have the chance to work with her... take it!"
Robbie Downey - Phoenix Ballet & Colorado Ballet Studio Company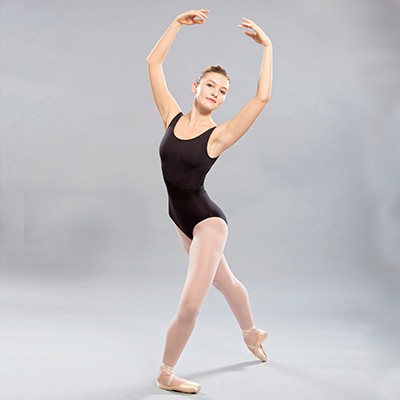 "I feel so lucky to have been able to study with Barbara for most of my ballet training. She has an acute understanding of movement through music and helped me develop my musicality. Her NYCB background is evident by her speedy footwork, expansive movements, and spot-on musicality. These are all qualities she brought out in my dancing - allowing me to move in ways I had only dreamed of. Her enthusiasm, kindness, and personal knowledge were invaluable components of my early dance education. I will forever be indebted to Barbara."
Ruby Kernkamp - Boston Ballet School and Richmond Ballet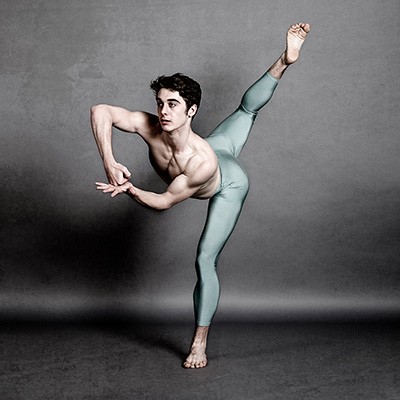 "Barbara Chatelain is an amazing ballet teacher. I trained under her when I was 18 years old, and her knowledge and experience is apparent in her teaching methods. While working with Barbara, she helped me a lot with dynamics within dance. She helped me explore different way of accenting my dancing, which I still use and remember to this day. She is a wonderful teacher and mentor and I'm very grateful for her wisdom and guidance."
Peter Kurta - BalletMet
Your Instructor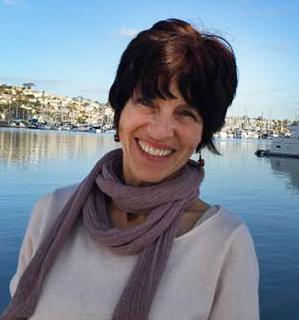 A native of York, Maine, Barbara Seibert began her early ballet training with Warren Lynch, a principal dancer with the Boston Ballet. In 1975, at the age of 15, she was accepted into George Balanchine's School of American Ballet. While a student there, she studied with Alexandra Danilova, Felia Doubrovska, Suki Schorer, Muriel Stuart, Stanley Williams, Antonina Tumkovsky , Helene Dudin and Andrei Kramarevsky. Ms. Seibert participated in the New York City Ballet Education Department's Lecture Demonstration program, performing the first and second girl in George Balanchine's Concerto Barocco for local schools under the direction of Suki Schorer. She also toured the US with Patricia McBride and Jean- Pierre Bonnefous' student company, dancing Bugaku and Concerto Barocco. In the summer of 1976, she studied with Melissa Hayden at Skidmore College, Saratoga Springs, NY. She was chosen by Jacques d'Amboise to dance in the United Artists film Slow Dancing in the Big City. For her SAB graduation performance, she was chosen to dance a ballerina role in Divertimento no 15, staged by Suki Schorer. At the age of 18, George Balanchine asked Ms. Seibert to join the New York City Ballet.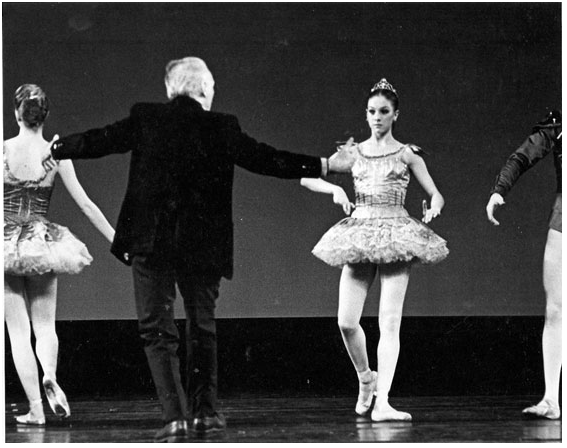 During her years with NYCB, Ms. Seibert performed numerous works by the Company's founding choreographers, George Balanchine and Jerome Robbins. She danced in Serenade, Scotch Symphony, Movements for Piano and Orchestra, Stravinsky Violin Concerto, Ballo della Regina, Western Symphony, La Valse, Monumentum pro Gesulda, Theme and Variations, Union Jack, Vienna Waltzes, Swan Lake, Coppelia, The Nutcracker, Symphony in C, Le Tombeau de Couperin, Union Jack, Stars and Stripes, The Four Temperaments, Jewels and Tchaikovsky Suite no 3. She was chosen to dance The Magic Flute by Peter Martins and she was one of the original four girls in Jerome Robbin's Opus 19/The Dreamer. In 1988, she toured Paris, France and Copenhagen, Denmark with the company. Ms. Seibert filmed several PBS Dance in America Series including Peter Martin's The Magic Flute and The Merry Widow. She continued her training with Stanley Williams, John Taras, Jacques d'Amboise, Peter Martins, David Howard, Finis Jung, and Maggie Black in New York City.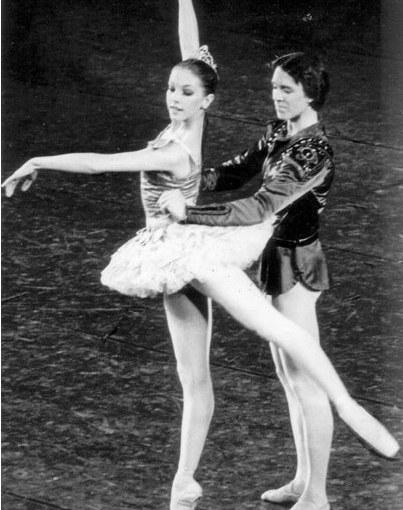 After dancing with the NYCB, Ms. Seibert moved to the Netherlands and became a guest artist with the Royal Conservatory of the Hague (a Prix de Lausanne Partner School) teaching ballet and pointe to the graduating class from 1985 to 1987. In 1986, she taught master classes for L' Ecole de Danse in Aix en Provence, France. Ms. Seibert returned to the states in 1988 to raise her family and she eventually moved to northern California where she became a ballet teacher for the Sierra Dance Institute in Grass Valley, CA. She taught ballet, pointe, variations, and choreographed numerous ballets performed at the

Center for the Arts, Grass Valley until 2009. She also joined the staff of Bear River High School Dance Department in Auburn, CA. In the summer of 2009, she was guest teacher with the Washington Contemporary Ballet, director Ken Kaiser, in Tacoma, WA. She also taught classes with The Johansen Ballet (now the Johansen Olympia Dance Center) directors Ken and Josie Johnson in Olympia, WA.

Ms. Seibert and her family re-located to San Diego, where she was a teacher with The San Diego School of Ballet since 2009 and choreographed/coached young dancers for the YAGP competitions. She was on faculty with RAPA, a guest teacher with the Colburn School and company teacher with American Contemporary Ballet in Los Angeles. She continues to guest teach with schools and companies across the country.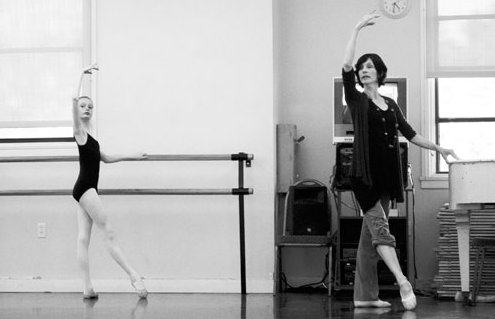 Course Curriculum
Introduction
Available in days
days after you enroll
Frequently Asked Questions
When does the course start and finish?
The course starts now and never ends! It is a completely self-paced online course - you decide when you start and when you finish.
How long do I have access to the course?
You'll have access for the lifetime of any course (even if we stop selling it), for as long as Academy for Dance, LLC is in operation and GUARANTEED access for AT LEAST one year after you enroll regardless!" After enrolling, you have unlimited access to this course - across any and all devices you own. Watch it as many times as you like. If you have failed payments on a payment plan for a course this will cause you to be unenrolled. ​​To protect IP courses are streaming and you cannot download them and save them.
Can I do this course at home?
To avoid injury it is critical that you always practice exercises on appropriate flooring with proper support (i.e. studio floors with a ballet barre). Unacceptable flooring includes, but is not limited to carpet, tile, and concrete. Portable dance floors are suitable when placed on a level/flat surface away from any items, such as furniture, that you can come in contact with. Suggested footwear are proper and correctly fitted ballet slippers. Common ballet class attire, such as leotards, that allow for range of motion should be worn.
What if the technique is different from what I currently learn at my local studio?
These videos are for educational purposes only and should be used to broaden your understanding and knowledge. You may apply what you learn and see in class if it is permitted by and not in conflict with your teacher. Please maintain respect for your teacher and their style of teaching.